CPCU 520 – Insurance Operations Exam Format: 75 multiple choice questions – 2 hours to complete exam Live and online weekly classes on Tuesday start at 1:30pm Pacific Time and last for 2 hours. Dates/Topics: Jan 28 – Chapter 1 — Overview of Insurance Operations Feb 4 – Chapter 2 — Insurance Regulation. CPCU 552; Examination Requirements. The exams for APA 91 and APA 92 are each a two-hour, 85 question, objective (multiple choice), computer-administered exam; The exams for CPCU 520, CPCU 540 and CPCU 552 are each a three-hour, computer-administered essay exam; Your results will be provided immediately upon the completion of your exam.

Recently, The Institutes announced that they will be allowing for
virtual, non-proctored CPCU exams
for May 4, 2020 to June 30, 2020. We called The Institutes (shout out to Steve for answering all of our questions) to get all the details you need to know so you can prepare for this testing option.
Key details about Virtual CPCU Exams
Who can use virtual exams?

Virtual exams are open to anyone (they are

not

only limited to people who already had a test scheduled before the announcement was made).

If you were already registered for this testing window, your test will automaticallybe converted to the virtual exam option by May 4.
If you have not registered yet, please note that you must wait until May 4 to see the "Virtual exam" option (until then, if you attempt to pay for your exam fee, you will only see the Prometric and On Site options).

Unlike Prometric exams, which are limited in how many test slots there are per day, there is no limit to how many people can take an online exam on any given day.

Exam fee

Just like before, you still have to first register for and pay for your exam fee at TheInstitutes.org.
The virtual exam fee will be the same as the On Site exam fee (which is cheaper than the Prometric fee).
If you already paid for the Prometric fee but elect to take the virtual exam refunds for the difference in price are not being given.

Exam structure

Virtual exams will be unproctored but have been toughened slightly to protect the integrity of the exams.
All tests will now be timed65-minute exams with 50 application-based multiple choice questions (i.e., word problems, similar to what you find on Part B of the traditional exam).

These questions tend to be word problems that require you apply a concept or formula to a situation, rather than just a general question about definitions or concepts.
It is highly unlikely that The Institutes will change this policy as it was one of the changes made to protect the integrity of the exam(according to the representative we spoke to).

You will know right after the exam if you passed or got a non-pass.

Hardware requirements

A computer or device that can connect to the internet
Internet access
One of the following internet browsers: Internet Explorer 11 or higher, Chrome, or Firefox

Other details

Virtual exams can only be taken once, so if you do not pass you must retest in person at a later date.
If you've been converted to or originally registered for a virtual exam and the test centers reopen so you wish to change back, simply call The Institutes to make the switch at no charge.

It is recommended you do this at least 5-7 business days before June 30 so you have enough time to schedule your exam with Prometric or your on site coordinator.

Even if all test centers reopen and everything goes back to normal before June 30, it is highly unlikely that The Institutes will cancel the virtual exam option (according to the representative we spoke to).
Please check with your individual state to see if virtual exams will still qualify for CE credits.
Tips for preparing for a virtual exam
Testing virtually means a totally different environment, so here are some tips to make it as conducive to testing as possible:
Cpcu 520 Quizlet
Do as much as you can to eliminate distractions at home (ex: arrange for someone to baby sit your children, turn off or disconnect your phones, etc.)
Create a space that mimics the test environment. It's better to take your exam at a fairly bare office desk, for example, rather than to do it on your laptop in bed.
Test your internet connection and browser version before starting your exam.
Make sure you have plenty of scratch paper, a few working pens or pencils, and the allowed calculator (test to make sure it works and has batteries!).
If possible, try to use a wired connection rather than wireless or wi-fi to ensure a consistent connection that doesn't cut off.
Before you start your exam, put up a piece of paper on the wall with a mantra that will help you calm down or refocus in case you mentally stray.
If you have a safe alternative site you can go to, such as your work place, consider testing there to minimize disruptions.
The other big issue is the changed exam format, which will be all application-based questions (i.e., word problems) rather than a mix of general definitions AND applications. It's all about getting more practice with word problems, so here's how we'd recommend you go about doing that: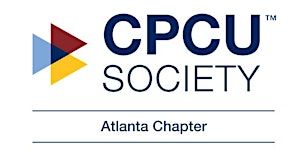 Use The Institutes' Smart QuizME app to get as many practice questions as possible. Normally, we'd say the access code for the online practice exams is sufficient, but in light of this change in test format, you will benefit greatly from getting more word problems.
Look through your textbook for all sample problems or application-like sections and try to work through them yourself before reading the answers. Make sure you understand each step and how they got to where they got to.
Formulas will likely have a much bigger role, so see our other posts about how to conquer those:
Look for as many practice problems you can, either with

our study guides

, or through YouTube or Google.
As scary as it might be to do a test that is heavy on formulas, there are a few silver linings that come with formula-based questions:
Cpcu 520 Exam Questions
Formulas have one definite right answer, so you're less likely to get tripped up because you didn't choose "the BEST answer"
If you see the answer you calculated as one of the answer choices, you can be 95% confident you nailed it. It isn't often that the other answer choices are also possible w/ the numbers you were given in a math problem.
Finding additional sample problems to practice on for formulas is incredibly easy. There are tons of websites and YouTube videos that explain these formulas, and they almost always include a sample problem which you can practice with.
Cpcu 520 Exam Questions Questions And Answers
Get back up to speed fast with our study guides!
Cpcu 520 Exam Questions
Our CPCU study guide bundles are the perfect tool for getting back on that horse and reviewing right up to test time.
Cpcu 500 Exam Sample Questions
Disclaimers: The Institutes and CPCU® are trademarks of the American Institute For Chartered Property Casualty Underwriters, d/b/a The Institutes. InsuranceExamGuides.com is not affiliated or associated with The Institutes in any way, and The Institutes do not endorse, approve, support, or otherwise recognize InsuranceExamGuides.com or its products or services. CPCU is a registered trademark of The Institutes. All rights reserved.